COVID-19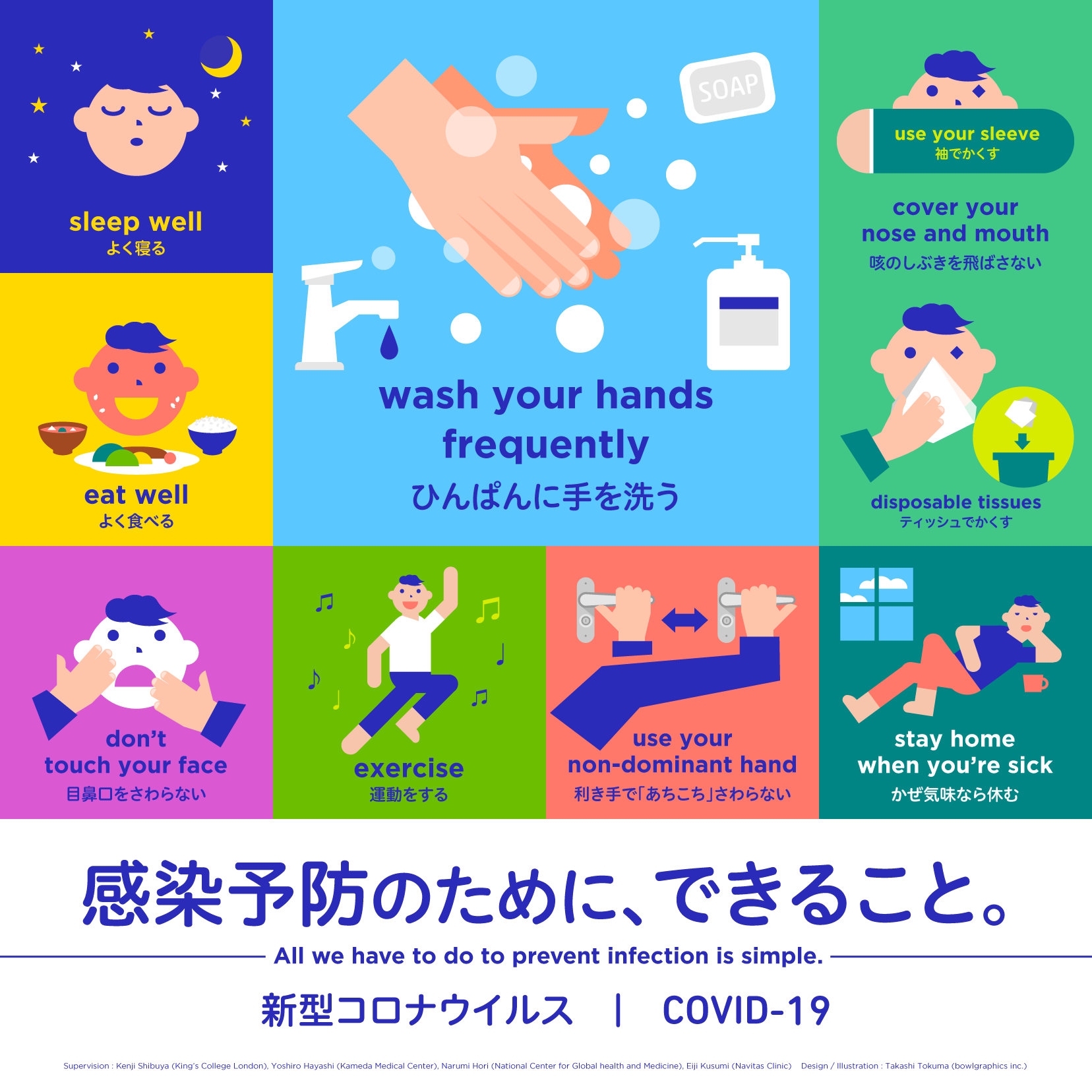 感染予防のために、できること。
よく寝る/よく食べる/ひんぱんに手を洗う/咳のしぶきを飛ばさない/目鼻口をさわらない/運動をする/利き手で「あちこち」さわらない/かぜ気味なら休む
—
監修:渋谷健司(キングス・カレッジ・ロンドン)、林 淑朗(亀田総合病院)、堀成美(国立国際医療研究センター)、久住英二(ナビタスクリニック)
毎日多くの情報で不安に駆られている方が多いことでしょう。 しかし、科学的に証明されたコロナウイルスの予防法はとても簡単です。 ここに記されたことを心がけるだけです。 自分と家族のために。
渋谷 健司(キングス・カレッジ・ロンドン)
—
科学に裏打ちされたシンプルな日常の心がけは、新型コロナウイルス感染症予防にとっても大切です。 政治でも、メディアの不確かな情報でも、医療サービスでもなく、皆さん自身のちょっとした行動の積み重ねが、もっともたくさんの命を救うことでしょう。
林 淑朗(亀田総合病院)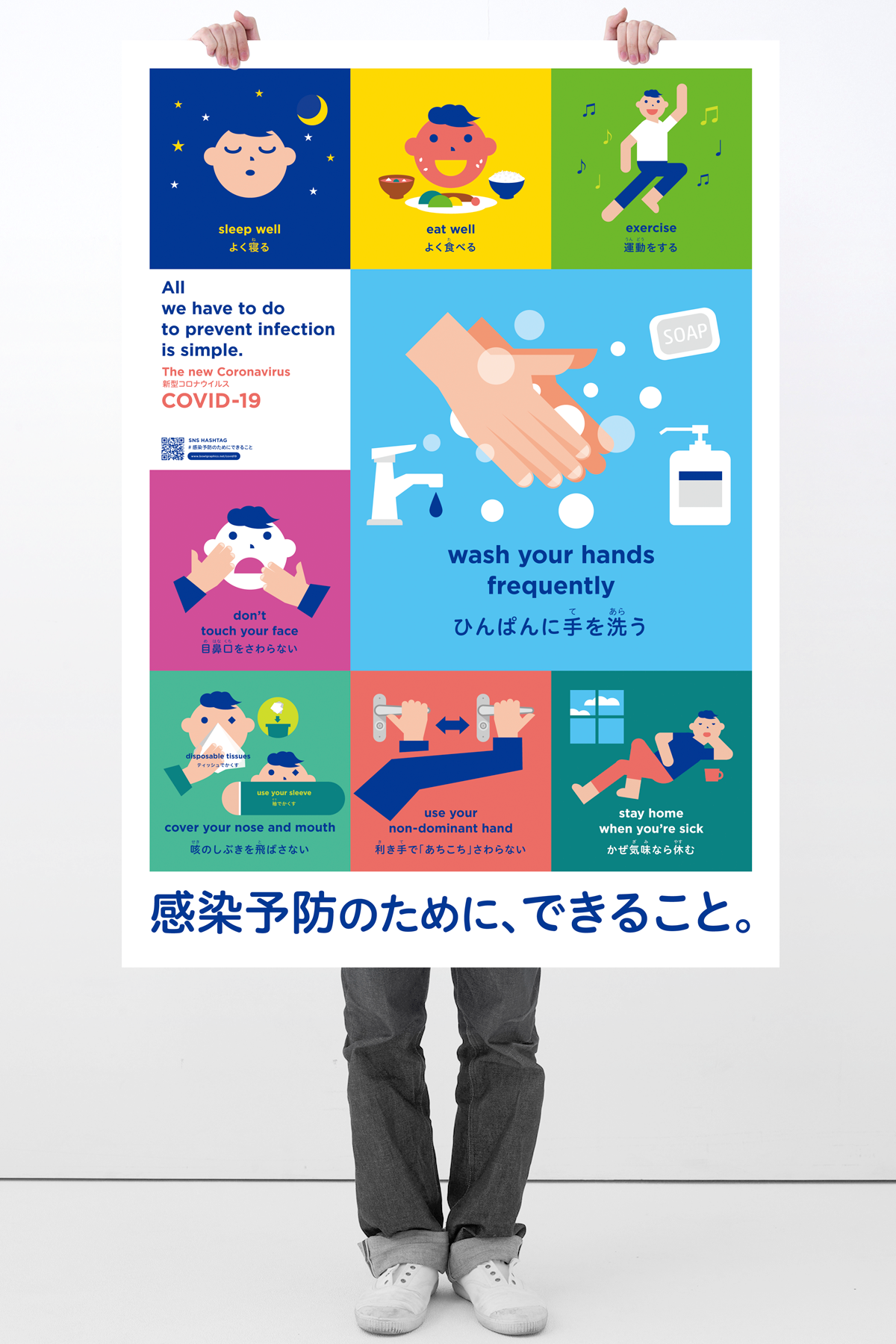 All we have to do to prevent infection is simple.
Sleep well/ Eat well/ Wash your hands frequently/ Cover your nose and mouth/ Don't touch your face/ Exercise/ Use your non-dominant hand/ Stay home when you're sick
—
Supervision : Kenji Shibuya (King's College London), Yoshiro Hayashi (Kameda Medical Center), Narumi Hori (National Center for Global health and Medicine), Eiji Kusumi (Navitas Clinic)
Many of you are very anxious due to the infodemic of coronavirus. But scientifically proven prevention strategies are very simple. Here is the list of all you have to do to protect yourself and your family.
Kenji Shibuya (King's College London)
—
A simple, routine daily practice shown here is evidence-based and essential to prevent infections. It is very powerful, and probably more impactful than politicians, the media and doctors like myself, and eventually save hundreds of thousands of lives.
Yoshiro Hayashi (Kameda Medical Center)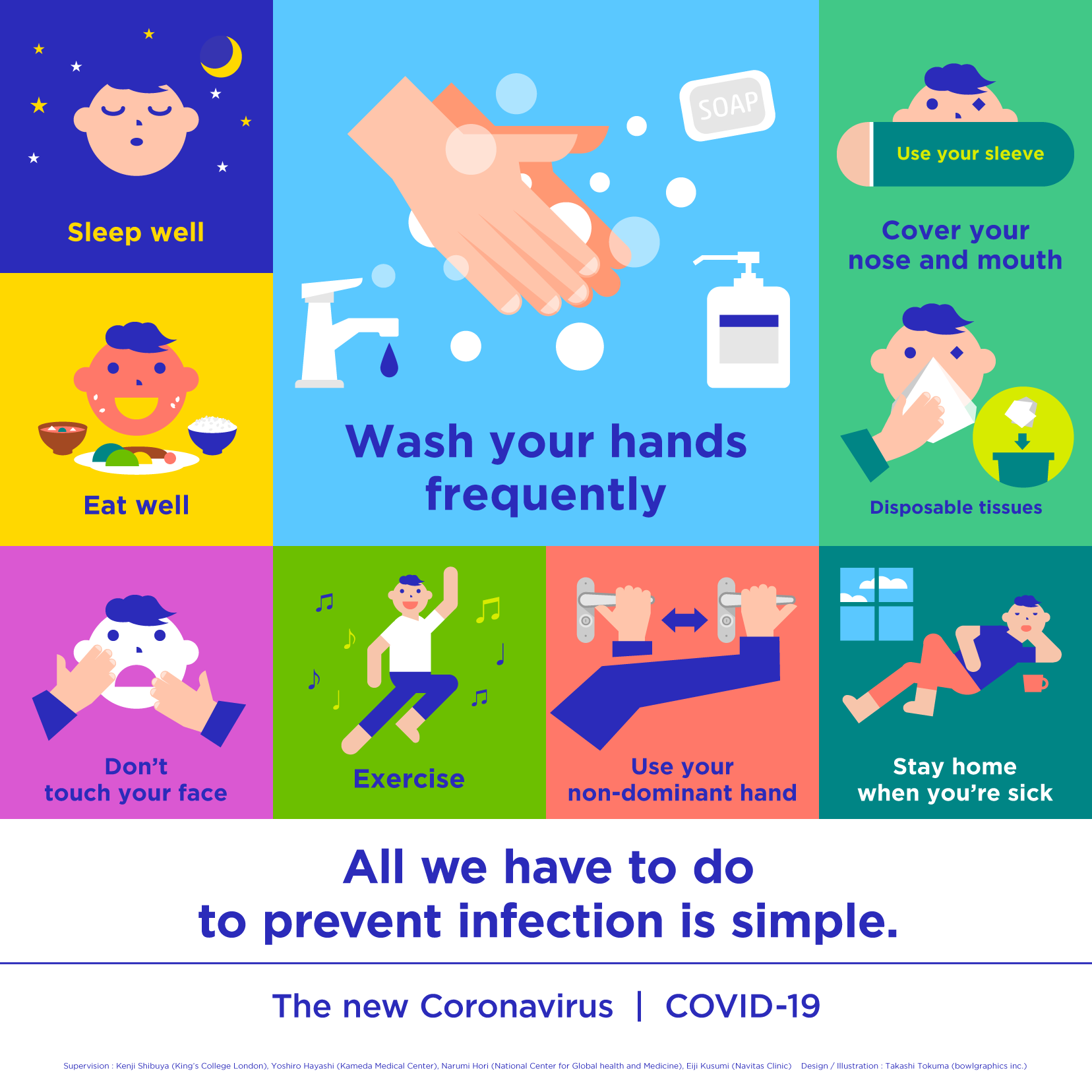 /English/ All we have to do to prevent infection is simple. The new Coronavirus
High-Res: Poster Square PNG/445KB/RGB/72dpi/4968px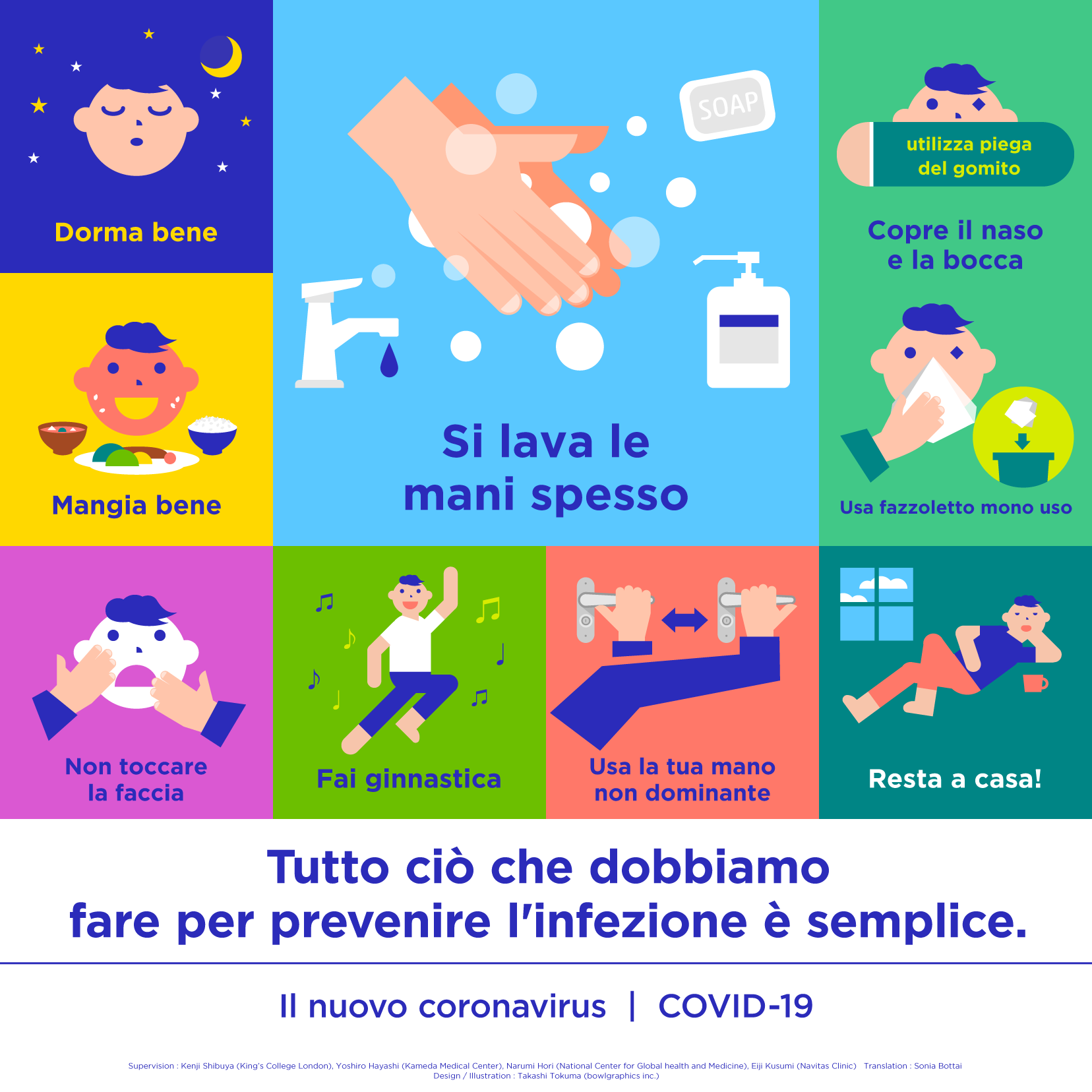 /Italiano/ Tutto ciò che dobbiamo fare per prevenire l'infezione è semplice. Il nuovo coronavirus
High-Res: Poster Square PNG/448KB/RGB/72dpi/4968px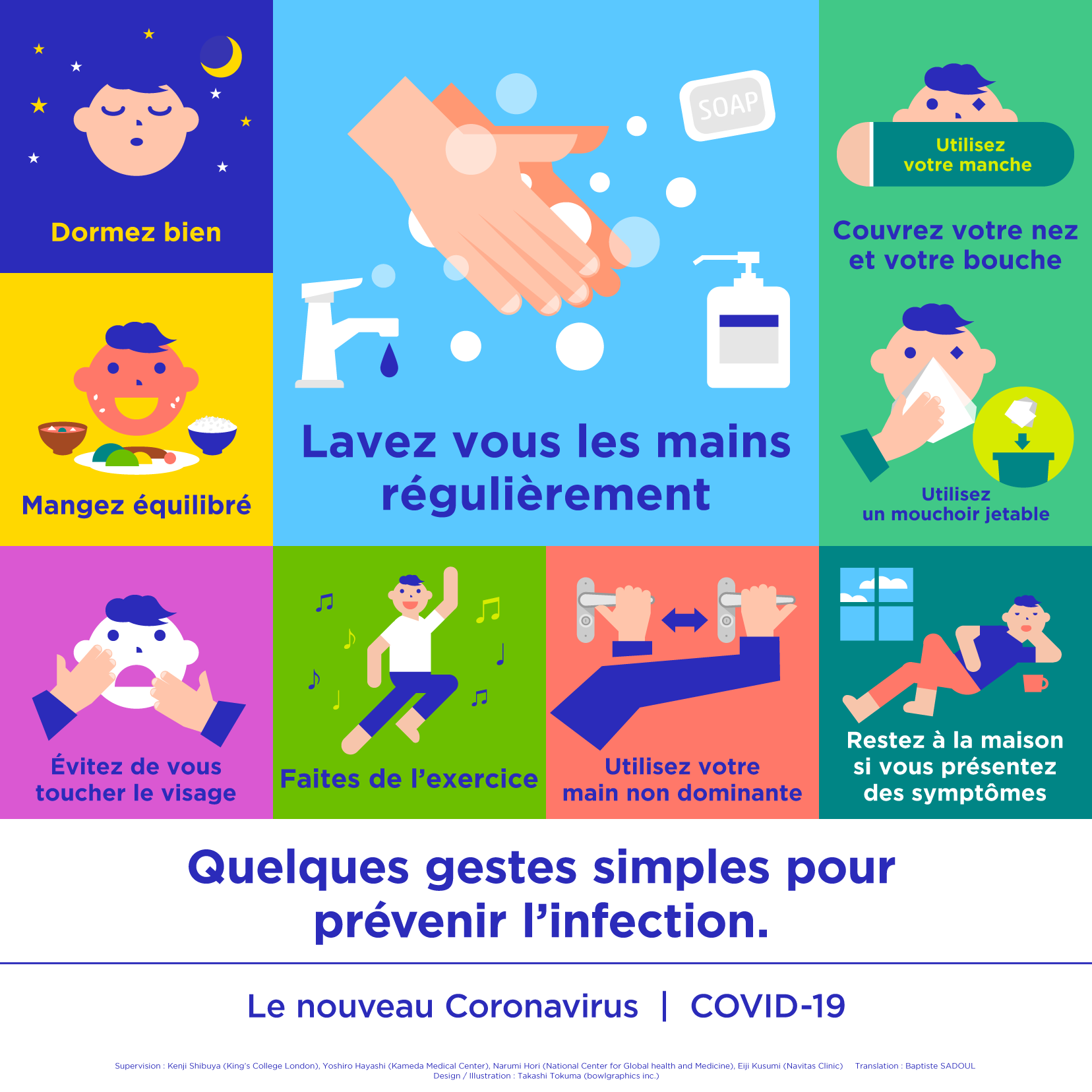 /French/ Quelques gestes simples pour prévenir l'infection. Le nouveau Coronavirus
High-Res: Poster Square PNG/472KB/RGB/72dpi/4968px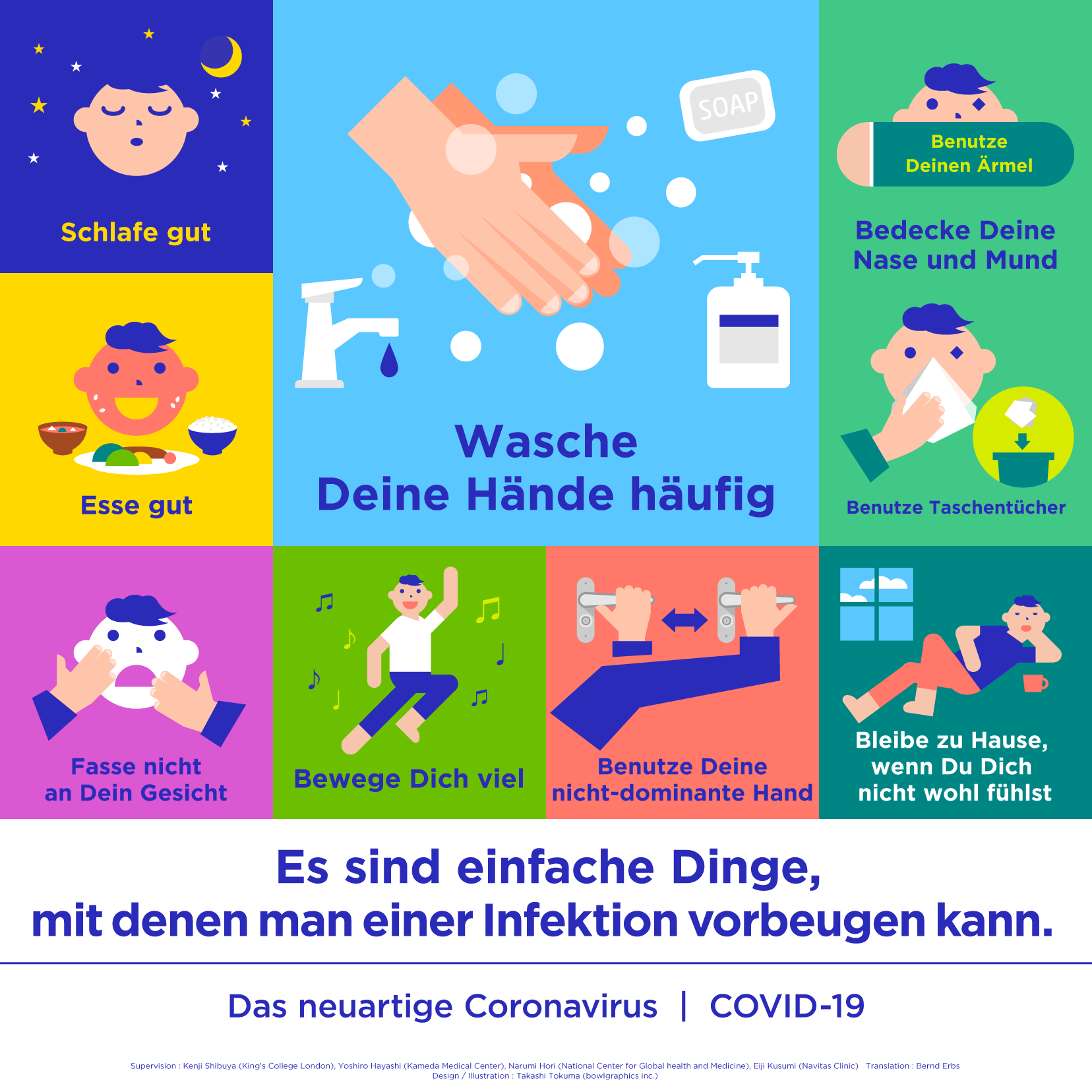 /Deutsch/ Es sind einfache Dinge, mit denen man einer Infektion vorbeugen kann. Das neuartige Coronavirus
High-Res: Poster Square PNG/461KB/RGB/72dpi/4968px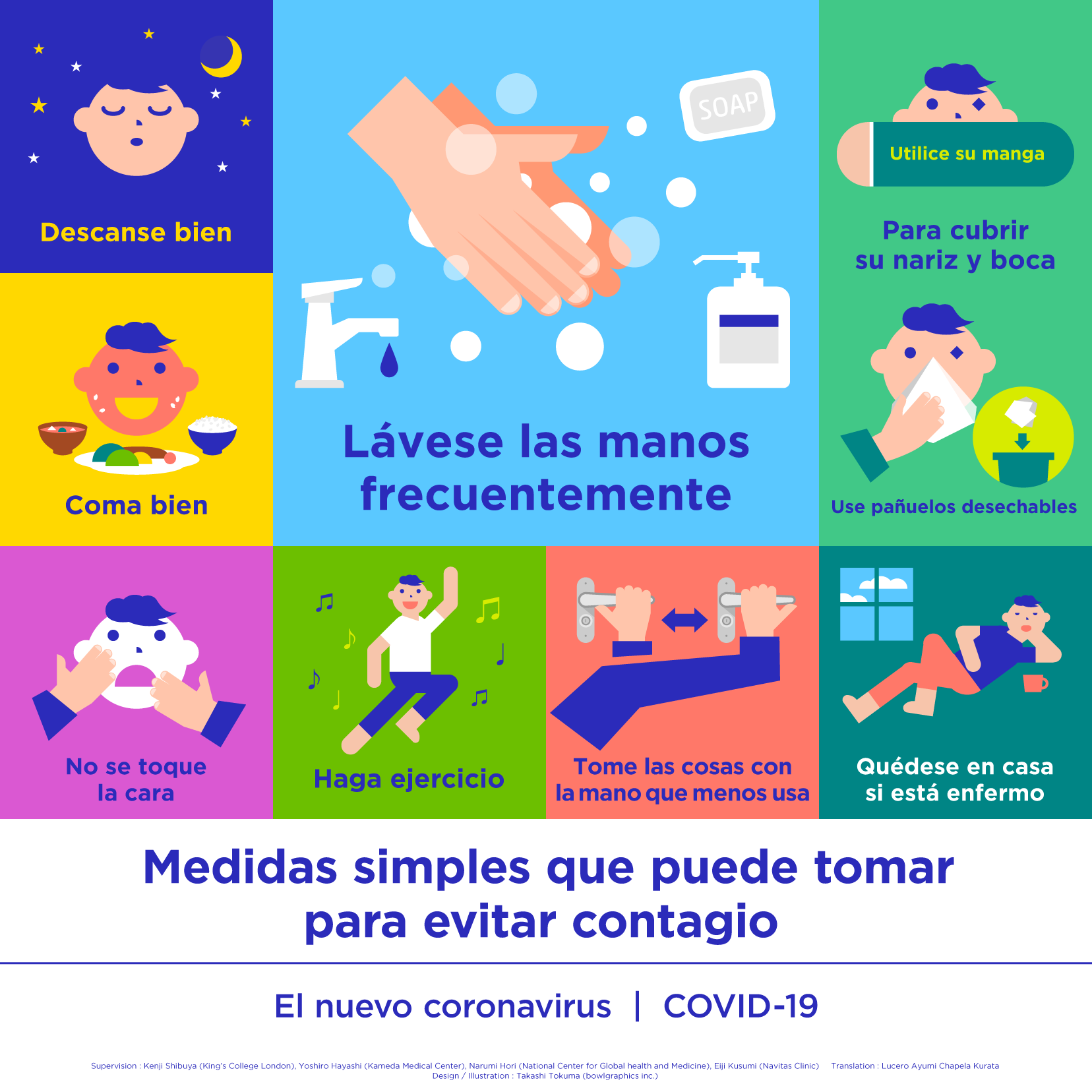 /Espanol/ Medidas simples que puede tomar para evitar contagio El nuevo coronavirus
High-Res: Poster Square PNG/453KB/RGB/72dpi/4968px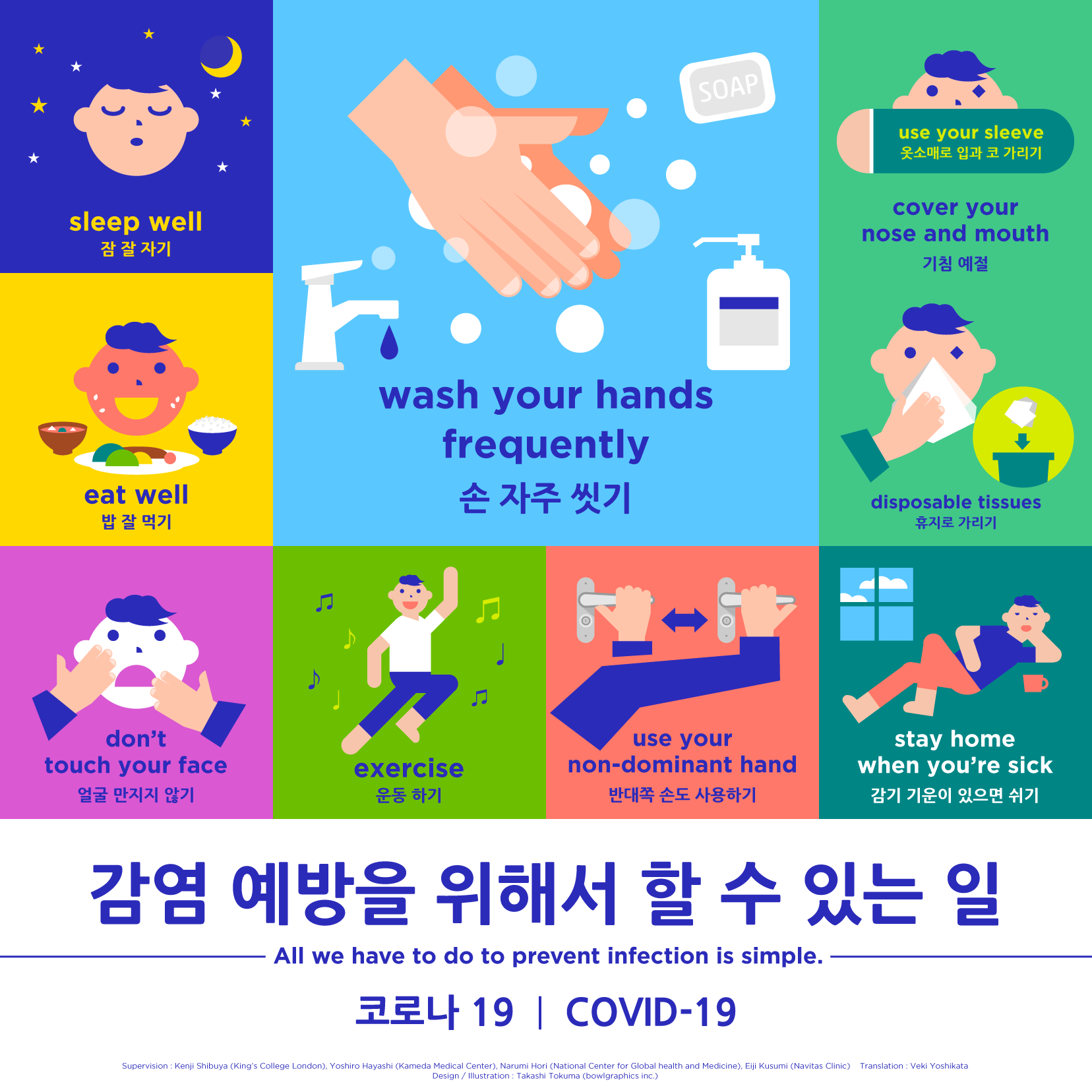 /한국어/ 감염 예방을 위해서 할 수 있는 일 코로나 19
High-Res: Poster Square PNG/482KB/RGB/72dpi/4968px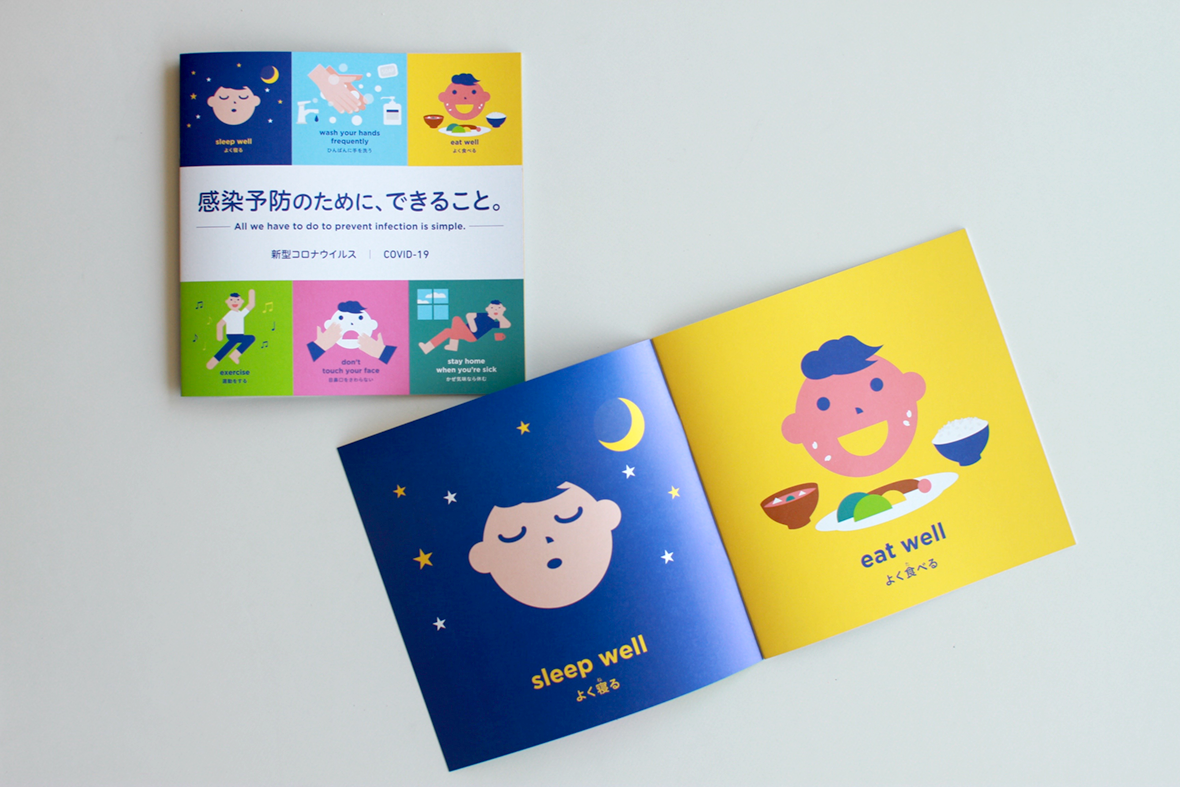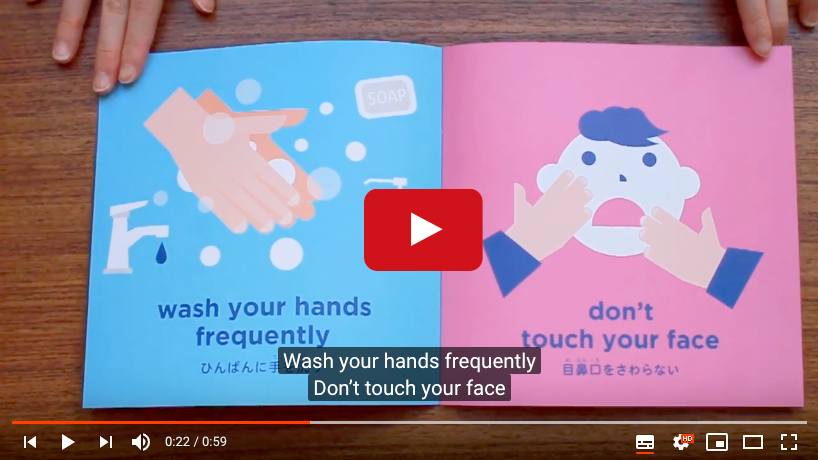 【 絵本の音読/Picture book video (sound reading) 】 YouTube:字幕/subtitles (English, Italian, French, German, Spanish, Korean, Japanese)
---
冊子印刷に関する問い合わせ先
株式会社協進印刷竹見正一 takemi@kyoshin-print.co.jp 【 価格表&問い合わせ詳細PDF 】